These disasters are occurrences that are shocking !, some of them are as a result of man's mistakes, the others are caused by inevitable natural events.
Let's see some of the, in no particular order .
Utah Landslide
In April 2013,165 million tons of debris moving as fast as 100mph crashed in Utah.
Landslide, Nigeria
In 2013 a terrible landslide occurred in Calabar ,Cross River state ,Nigeria .There were 9 recorded deaths.
Oso Landslide, Washington
Around 10:37 a.m. on March 22, 2014, residents of Oso, in Washington witnessed a terrible landslide that caused the death of about forty-three people .
Rolls Royce In A Sinkhole, China
On the third day of October 2017, a sinkhole, six feet deep appeared from nowhere and swallowed this £500,000 car.Luckily no one was hurt.
Giant Sinkhole, Japan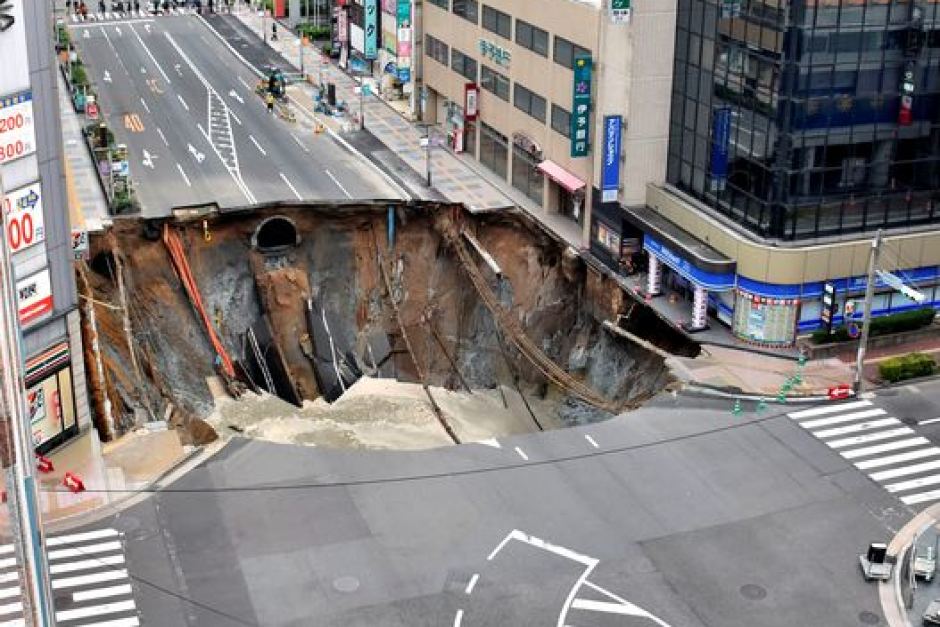 In November 2016 a giant sinkhole appeared on a road in Fukuoka city in the southern island of Kyushu.Thankfully there were no recorded injuries or deaths.
Collapsed Bridge, Arizona
On July 20 2015, this bridge in the elevated section of Interstate 10 in Arizona collapsed after a heavy storm.
Collapsed Bridge, Johannesburg

On the 14th of October 2015, a bridge in Johannesburg, South Africa collapsed killing 2 people and injuring 20  .
Minneapolis Bridge Collapse
On the first day of August 2007 a bridge over the Mississippi river collapsed .13 people were killed, 145 more were injured
Bridge Collapse, China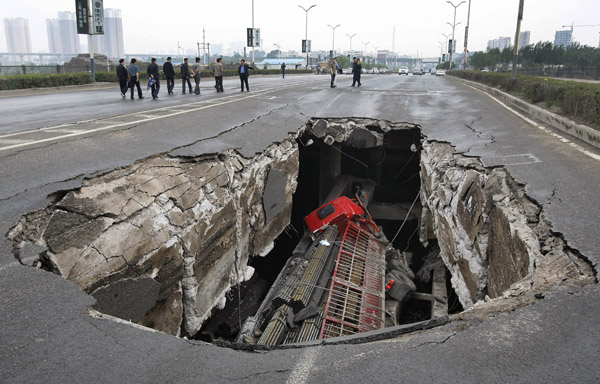 This bridge over Yitong River in Changchun city, the capital of Jilin province in Northeast China, gave way on May 29 2011.Two people were injured.
Giant Sinkhole, St. Louis
In June 2017, folks returning from a gym in St. Louis found their car like this.They were quite lucky ! .
We hope you have added some thing to your list of facts and figures.Don't forget to share .